Cute Boston Terrier gifts for anyone who loves this adorable American breed.
Whippets or Italian Greyhounds available on pillows, bedding, t-shirts stationery and more.  Great gift ideas for anyone who loves the elegance, speed and loving nature of sighthounds. 
Big, bold, and beautiful African textile inspired floral print.  Rainforest leaves in beige, red and orange with elegant textured effect.  Perfect for an urban contemporary interior.  Bright warmth to your interior with our fabrics...
The perfect selection of Dachshund gift ideas for the discerning Doxie dog lover!  Find just the right gift for Christmas or birthday.  From Dachshund pillows and wrapping paper to leggings and neckties, you'll find...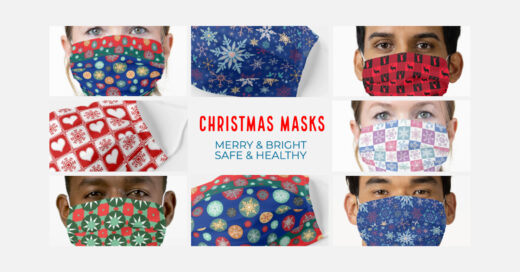 These fun and elegant Christmas face masks help keep your holiday season Merry & Bright, Safe & Healthy!
Find the perfect gift for anyone who loves West Highland White Terriers – or a gift for your favorite Westie puppy.  Pillows, wrapping paper, blankets, dog beds and more.  Show your love for this...
The island of Madagascar is home to many amazing animals that are not found anywhere else in the world.  Among them is the fascinating Ring-Tailed Lemur or Lemur catta.  Our selection of unique Lemur...
Striking big bold bandana paisley print patterns.  These eye catching designs are perfect for the modern cowgirl or cowboy at a country western event, rodeo, square dance or hoedown.  Add a fabulous accent to...
Our massive collection of unique and customizable men's t-shirts.  All of the designs shown below can also be transferred two women's t-shirts or other products.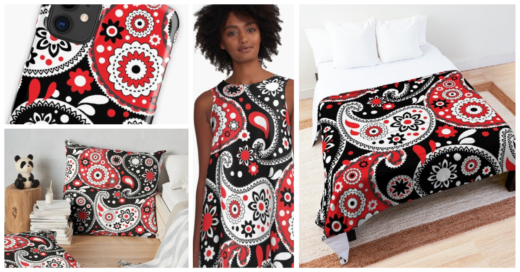 Big bold and elegant red and black paisley designs for a modern country western look.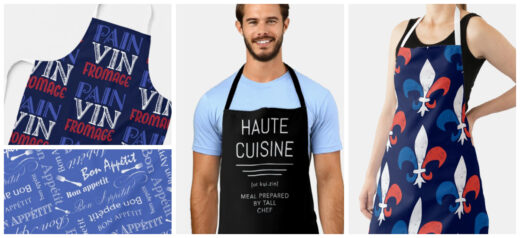 The perfect gift idea for anyone who loves France and French cuisine.  French food themed aprons for Bastille day, 14 Juillet or any day!
When walking the dog or whether you go, facemasks are the essential accessory of 2020.  Find a stylish mask to show of your love for your favorite four-legged friend. Dog bones, chihuahuas, dachshunds, corgis,...
In the midst of the Covid-19 pandemic, nobody is better at keeping your spirits up than your wonderful kitty cat!  Check out these fantastic cat mask gift ideas which will be sure to please...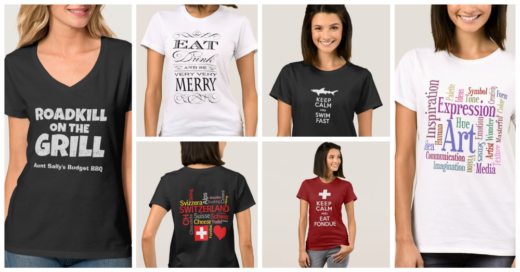 Check out our wide selection of unique and customizable t-shirts for women and girls.