Elegant blue casbah moroccan inspired damask pattern available on bedding, duvet covers, wallpaper, shower curtains and much more!
These elegant vintage collages were created from an antique engraving of a Swallowtail butterfly and the Catclaw Acacia by Mark Catesby, the author "The Natural History of Florida, Carolina and the Bahama Islands (1747),"...
Elegant coastal theme invitations for weddings, birthdays, corporate events and more.  Feel the sea breeze!  Decorative elements include seashells, coral, lobster, anchors and more.
Elegant designs for stationary, birthday and wedding invitation, throw pillows and more featuring vintage and antique botanical illustrations.
Adorable baby Piping Plover chicks playing on the beach with starfish at their feet. Available on wallpaper, beach and bath towels, throw pillows, bedding and more! Perfect for beach house decor or children's bedroom...
Cute Boston Terrier gifts for anyone who loves this adorable American breed.
Whippets or Italian Greyhounds available on pillows, bedding, t-shirts stationery and more.  Great gift ideas for anyone who loves the elegance, speed and loving nature of sighthounds. 
Big, bold, and beautiful African textile inspired floral print.  Rainforest leaves in beige, red and orange with elegant textured effect.  Perfect for an urban contemporary interior.  Bright warmth to your interior with our fabrics...
The perfect selection of Dachshund gift ideas for the discerning Doxie dog lover!  Find just the right gift for Christmas or birthday.  From Dachshund pillows and wrapping paper to leggings and neckties, you'll find...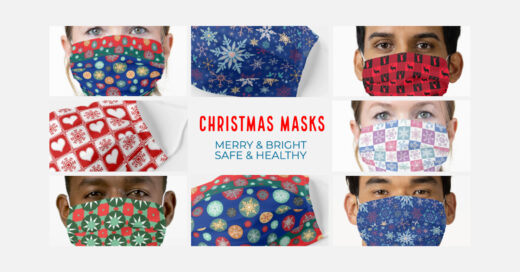 These fun and elegant Christmas face masks help keep your holiday season Merry & Bright, Safe & Healthy!
Find the perfect gift for anyone who loves West Highland White Terriers – or a gift for your favorite Westie puppy.  Pillows, wrapping paper, blankets, dog beds and more.  Show your love for this...
The island of Madagascar is home to many amazing animals that are not found anywhere else in the world.  Among them is the fascinating Ring-Tailed Lemur or Lemur catta.  Our selection of unique Lemur...